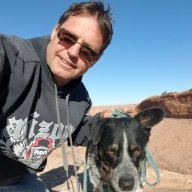 Legendary Contributor
FASTLANE INSIDER
EPIC CONTRIBUTOR
Summit Attendee
Speedway Pass
Jul 24, 2007
4,216
18,979
Authors: Eugene and Stephen Vollucci

This book has been around since the early 90's but has been updated once along the way. The examples and numbers used are old but the basic principals are still very valid.

Most of my investing process has been designed around the principles outlined in this book. I used it exculsively to get started.

The biggest point of this book is the realization of how fast your money can grow if you catch the upslope on the rental market. The author steps through three examples over a 10 year period that take 6K to 1M. The ability to start with the low 6K number is accomplished by a group of investors pooling their money to purchase midsized apartments. I think that number would be more realistic at 25K these days. The 1 million over 10 years should be fairly easy though.

There are a number of reasons cited that discuss why apartment investing is good. They outline the fact that there is plenty of data available to allow you to buy in improving markets without a lot of guesswork.