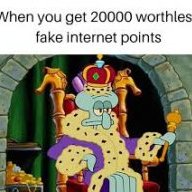 Silver Contributor
Read Fastlane!
Read Unscripted!
Speedway Pass
User Power
Value/Post Ratio
214%
Jul 19, 2017
273
585
Have you ever felt like you were spinning your wheels in business?
When first joining this forum three years ago,
I was a wannabe freelancer. A big bookshelf and many failed business ventures were the closest things to assets at that time...
Reading MJ's books clarified that focusing on monogamy in business, on value skews and the process, would eventually reveal golden gum balls. A really helpful point was to simply gain domain experience. This is where you're paid to learn from market echoes and get your foot in the door.
Taking Steps Into The Real World of Business:
This lead to my first sales job, at a retail store where I got to practice closing customers all day long.
@MJ DeMarco
's advice of reverse engineering the best and adding your own value skew really helped me excel quickly there.
The job was a stepping stone to put it lightly. It was better than fish washing and landscaping, and offered steady money in exchange for headaches. This pain nourished my desire for more...
@Lex DeVille
's points about digging for their pain was very effective too. This helped with retail sales and building a portfolio of freelance clients. This track record helped take the next step.
Another very helpful poster was
@Andy Black
. He revealed the process to Google AdWords bidding and asking people questions.
His posts about buying data, relevancy and keeping the costs down, etc.. helped save some close family friends a lot of money. They were bidding for irrelevant keywords, in other cities, with no landing page because they let the big G "automate" their ads.
Combining this with having the highest sales volume at the retail place... helped land a job at a one of the best digital marketing companies in my city.
They cut me off and gushed about their 60 years combined in direct response and their process for AdWords etc. They called my references and offered the job within an hour.
The Skills Gained There:
Working there gave the inside scoop on Facebook ads, local SEO, and AdWords.
The first month was sheer hell. Going from from transactional sales to long sales cycles was a huge learning curve.
The market chewed me up and spit me out every day. The solution was to talk it over with my sales manager. He would laugh and give a different angle to try. He had decades of experience and molded me into a real salesman. In his decades of training people, he said I was the most coachable he'd ever met.
Figuring Things Out:
After 6 months, this resulted in having dozens of loyal clients and a much higher closing rate.
Part of the team barely speaks English, so my ability to delegate and systematize things has improved to the extreme.
Working with a wide range of clients gave an inside look at business models. The company also sells SaaS products.
This gave the chance to see what works and doesn't work. The Fastlane wisdom about listening to market echoes to create value skews has allowed me to give suggestions that are making the software products to sell much more easily.
They once had to make 500 calls to make a sale. The cancellation rate once was very high. That number is now quite low since I developed a multi-tiered follow-up process.
Framing feedback as a way for my boss to make more sales, made retention much better. The smartest thing was to give above and beyond service to famous local companies, get them great results, and leverage social proof/word of mouth/backend sales.
The Next Step Forward:
This is a good place to work with recurring income with the chance to make some big juicy lump sums at times. That money gets stacked and put into my own SaaS that is eliminating a very different problem that my lead-gen clients always gripe about. Right now... they are offered a dirt cheap, low-risk trial in exchange for being the guinea pigs. Solving the problem will also allow them to invest in more lead generation
.
If you made it this far, thank you. Hopefully there was a few golden nuggets. Happy reverse engineering.