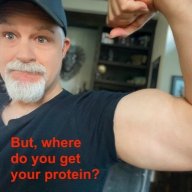 I followed the science; all I found was money.
Staff member
FASTLANE INSIDER
EPIC CONTRIBUTOR
Read Rat-Race Escape!
Read Fastlane!
Read Unscripted!
Summit Attendee
Speedway Pass
Jul 23, 2007
35,622
142,153
Introducing -- Grade My Business Idea -- a website tool that will
instantly
grade and rate your business ideas in accordance to a weighted
CENTS
Framework whereas NEED and SCALE is most important, plus a MARKET ACCESS variable. (If you can't reach a market with a message, do you have a market??)
Grade My Business Idea: Business Ideas and Opportunities Rated Fast
I thought it was about time I created a grading tool with properly weighted metrics to determine the value of potential business ideas. Now anytime someone at the forum comes forward with an idea, I (we) can easily use this tool for dynamic grading. The tool specifies strengths, weaknesses, and puts the idea in perspective of the execution multiplier scale which I detailed at the end of The
Millionaire Fastlane
.
Just a few examples recently in the last few weeks here...
THE UPSCALE INVENTION
THE BROCHURE HOLDER INVENTION

DIGITAL MARKETING AGENCY / SEO SERVICES
(Common "foot in the pool" business around here)
THE DIALYSIS TRANSPORT IDEA
So moving forward, ANYONE can have their ideas rated and graded according to my
CENTS
Framework, and they don't need to ask me personally! It's all there for you to review, assuming you're honest with your answers.
The tool has only been up for a few days and still have a few tweaks left, but for the most part, it should work.
Enjoy!