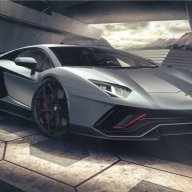 Contributor
Read Fastlane!
User Power
Value/Post Ratio
150%
Mar 15, 2023
14
21
Hey Everyone,
I am Nightwolf and I am only 16 years old. Last year I asked out my crush and she rejected me, it was the most pain I had ever felt, it was like a knife through my heart. Consequently I dove into self-help. Read some bestsellers like Atomic Habits, Mindset etc. My instagram feed was soon replaced with motivational videos and quotes. That is when I discovered it..... entrepreneurship. I used to believe that businessmen were evil and bad. I laugh and scoff thinking of it now. I decided that I will become a rich entrepreneur.... why? you ask? Because I want to show them its possible.... and I want to help people. My dad wants me to go to college and get a job. I wont spend 50 years of my life chasing weekends...yeah like that's happening. I will make everyday a Saturday. I will help others get there too. This might sound ridiculous coming from a kid but I have decided and it will come to pass.
Where I live, we are constantly met with beggars and street vendors trying to sell us a balloon or a half-broken toy. Seeing them breaks my heart, so when I own a company, I will offer them jobs and a place to stay for a few weeks till they get paid and can look after themselves. I will pay for their education, I will actually make a difference in this world.

Well this is me guys. This is who I am and where I wish to be. Happy to be a part of this forum and I truly hope I can build meaningful relationships here and maybe even find a mentor.