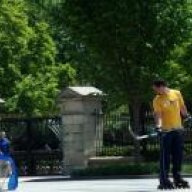 Platinum Contributor
FASTLANE INSIDER
Summit Attendee
Speedway Pass
We are looking to replace our currently slogan, "All Disasters Are Local", with something more effective. I was wondering if you guys could vote on what you thought would be the best slogan, which will go right under our text-based logo. The site is
www.preparedcity.com
- we sell survival kits and emergency supplies, and would like to connect mostly with families who are slightly hesitant to prepare, although we also hope to be a supply solution for emergency shelters and businesses looking to prepare for disasters and emergencies.
If you come up with something even better, please share it!
1. Own Your Family's Preparedness
2. It Pays to Prepare
3. Dedicated/Committed to Helping You Prepare for Any Emergency
4. Providing You With The Tools to Protect Your Family
5. Putting the Tools of Preparedness in Your Hands
6. Tommorrow May Be Too Late
Thanks everyone!