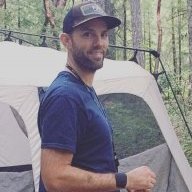 New Contributor
Read Unscripted!
Just wanted to make an introduction post. What's up interwebs!
I learned about this forum from the book "
Unscripted
" which I absolutely loved! I found the book from a podcast called "BJJ Mental Coach" which is (you guessed it!) a podcast about the mental side of training Jiu Jitsu. I found that podcast because I am obsessed with Jiu Jitsu and martial arts training in general.
Well, that's me! Glad to be here.
PS: Super impressed my
@MJ DeMarco
's responsiveness in this thread and on Twitter. Thanks for the Twitter follow, sir! I'm a fan for life now.