Hey you guys! Thought i'd start over again and introduce myself since I was gone for years and years. Been long time no see and connected with you guys. I see how this place grew overtime and nice to see most people still here that I met. I was at the gathering in Scottsdale Arizona back in 2007. So it's been quite awhile. Please excuse my writing and tell story as I'm not that good in this. =( I will try to pop in and out if I could. I have now more crazier time consuming life. lol.
Anyways, back at work force after the collapse in 2009. I lost all my 3 properties just as most did. Clothing business did ok and not too bad of experience but I noticed I wasn't passionate much about it. So that ended after couple of years. I still work at car dealership, but now gaining weight position as a finance manager lol... and making over six figures. So I guess the feeling of security sets in very well at comfort level. Specially living in the SF Bay Area. To be more than comfortable you have to make this level now to live in this area.
I was trying to find my postings but I guess there's really nothing to update since it was failures after failures. haha... BUT THERE IS ONE THING I wanted to share with you guys as a father to my kids. I will post it when I get the chance on another thread titled.
"My crazy son just turned 24 last month and bought himself a 2018 Lamborghini Huracan Performante!"
Anyways, Nice to see you guys again! Enjoy!
Talkintoy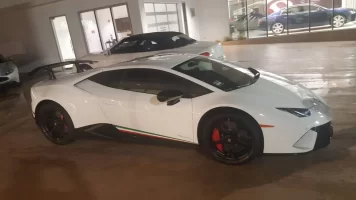 Last edited: