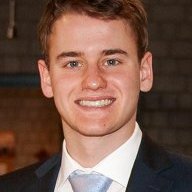 Bronze Contributor
Read Fastlane!
Read Unscripted!
Dear Fastlane Forum,
I am so happy to finally have arrived here!
For me personally, the quest for getting wealth is connected with personal development.
So my story begins with my personal development story.
My journey began back when I was 14 years old and I got this book <Here's help> form M.R Kopmeyer. It quoted thing like: <You can achieve whatever you can imagine.> I have never heard words like that before. Back then, I was too young, I didn't understand the book. But still, a seed was planted in my mind. That the extraordinary
is
possible.
The English Version on the left and on the right the German Version I read:
Back then my plan to wealth was
typical slowlane:
-->Go to college
-->Get a good Job
-->Get wealthy until you retire
​
With 15 years I first heard of the phenomenon of those so called pickup-artists. I was fascinated by it, as I haven't had the results with the girls I wanted to have. Actually my results where non existing.
I dug deep down. I was sure that the learning of those <openers> isn't going to be enough. I dove deep into the pickup forums. I went out there and tried. And failed. And tired again. And failed. But eventually, it got better. I got better. Everything started to roll, as I changed my circle of influence. I spend a lot of time with <naturals> and after a long time voila:
Here I am, now happy together with my sweetheart Jana. She is a beautiful woman, the woman of my dreams and also a fastlaner. Prior to finding this unbelievable girl I had to have about a dozens short relationships and one long relationship (that ended after 9 Month).​
So being happy with my live except for one thing. I wasn't getting rich fast enough. I read books, listened to podcasts, like Knowledge for Men (Episode 369, with MJ, is my favorite) or entrepreneur on fire. I have watched a lot of videos about <getting rich>. More than 90% was useless. Whatever. But the
I
began to take action.
I founded a
Mastermind group
with a friend of mine, who I knew of, thought similar about the subject of money and business. So we met
each week
, exchanged Ideas, concepts and were accountability partner for each another. After 4 Month of continuous meetings we had our
first real idea
. We worked hard on it. I have you a example picture of it. It is a
earphone that looks like a hearing aid
, so you can carry it whenever you want,
without anyone noticing anything.
However, we made a product where there was no need for. In our micro-test-phase we realized that this is not going to work. We ended the project. (We did not do any investments. We only setup a Web page and a googleADS campaign. Of 106 leads zero conversions where generated.)
Now we are on our
next project
, an E-Commerce. For the first order we have
already everything negotiated
, the supplier in China is trustworthy, we have had Skype-video-calls.
We just need to ship it now.
We are using Amazon.de as distributor, at least at the beginning. We are in the bureau-niche.
Anyway I do not want to bore you with my details. I just want you to know where I am at, on my road to wealth.
Now here on this forum I hope now to find people who are also entrepreneurs at heart. I hope I can contribute and help here, as well as being helped.
I am from Switzerland:
I live next to lake Geneva. Do you speak German?
Please contact me!
If you want to know a little about the
history of Switzerland.
Kind regards your Gunther
Last edited: