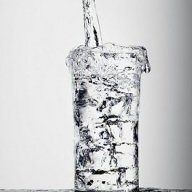 Platinum Contributor
Read Fastlane!
Summit Attendee
Speedway Pass
Hi everyone, great to be here on the forum with you all. I am just starting my journey towards breaking the "slow lane" mindset that I was raised with, including...
It's virtuous to not make money.
Minimum wage jobs are normal, and a "stretch goal" would be a few dollars per hour more than that.
As a woman, I probably shouldn't be working at all, but if I do have to work, I'm worth $50k/year max.
The best option to make ends meet is to take on another part-time job. In fact, I should expect to probably have to work two or three jobs for life.
After living with that kind of mentality for too many years, I'm sick and tired of it and looking for a way out. I'm grappling with the mindset issues that hold me back. I'm gradually learning a new way of thinking while constantly wondering, "Can this really be true?" (Case in point: Defining what you want to make and reverse engineering what you need to do to get there. That sounds to me like a pipe dream. And yet I'm seeing the truth of the fact that it's only impossible if I
believe it to be.
)
In the meantime, I'm just barely surviving, loaded with debt, not breaking even (i.e. spending more than I make each month) and definitely not even covering the basics (like retirement, health care, saving for a new vehicle, etc). But I've come to a sense of desperation and frustration and said, "Enough is enough."
I am intelligent. I'm good at what I do. I have unlimited potential. And I have hope that since there is a completely different approach out there than the one I've used so far, that things can be very different than what I've known. For now, I'm attempting to use my copywriting skills to steer me towards a better income, but I am open to using any (ethical) mechanism that can help me to get there, and I am operating under a "whatever-it-takes" mentality with a red-hot drive to make up for lost time.
So I look forward to learning from you all and steeping in these new ideas until they start to become part of my mindset and lead to great outcomes.
*Edit* I started a progress thread here:
Slowlane until age 36--and then--this happened
Last edited: