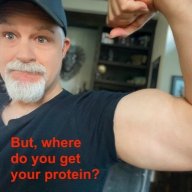 I followed the science; all I found was money.
Staff member
FASTLANE INSIDER
EPIC CONTRIBUTOR
Read Rat-Race Escape!
Read Fastlane!
Read Unscripted!
Summit Attendee
Speedway Pass
User Power
Value/Post Ratio
439%
Jul 23, 2007
37,064
162,604
Funny I do a lot of these podcasts and interviews and I never post them on the forum.
Why?
I don't know why.
Anyway, I thought I should start.
If I remember correctly, I actually enjoyed this one.