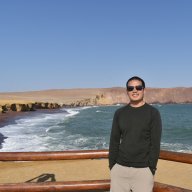 Bronze Contributor
FASTLANE INSIDER
Read Fastlane!
Read Unscripted!
Summit Attendee
Speedway Pass
Hello everyone, name is Justin and I'm 28 years old, married, and working in a Slowlane manufacturing job for a big consumer products company. I make good money, which has made me complacent these last few years. Plus the long hours of manufacturing means that I rarely have any energy or time for anything other than the gym and dinner before bed most days. I had accepted that I would probably shoot for early retirement by saving aggressively (me and my wife save about 40% of our income) and cutting cost to the bear minimum so that we could "retire" living like misers. I'm not afraid of hard work, I probably average 70 hours a week the last couple of years, but I fall into analysis paralysis too easily.
Recently stumbled upon The
Millionaire Fastlane
in a Reddit thread and got the audio book, then I got hooked and thought the audio book wasn't fast enough so I bought the Kindle book.
I have been interested in personal finance since I read Ramit Sethi's I Will Teach You to be Rich in college, which is all about how to go from the Sidewalk into the Slowlane. Since then I had bought some of his other products about how to start your own business... and done absolutely nothing with them. This book has been the kick in the a$$ for me to review the material and see what I can use to start taking action.
I think what I liked most about the books is the focus on:
1. Changing my mindset from a Consumer to a Producer (this book came at the perfect time for me on this one)
2. Clear math behind setting a Lifestyle Goal
3. All the great examples of existing businesses or ideas throughout the book
Since finishing the book, I have noticed opportunities everywhere and have been looking at them based on the
CENTS
evaluation to see if they're actually good ideas.
I think the biggest hurdles for me at this point are:
1. Finding a good idea that fits
CENTS
where I believe I can provide value
2. Getting over my Slowlane mindset of maximizing my 401K and Roth IRA. It's been pounded into me that this is the "safe" option, but like MJ says, there are no guarantees in life and nobody ever became wealthy from investing in mutual funds.
3. Do I start my own thing or do I try to support my wife who has been working on starting her Surveying company for the last 2 years? She just needs a couple of certifications and she'll probably be on her own this time next year. The business fails the Time part since she will need to review all the plans/prints, but scores super high on the Entry and Need in our area. Right now we're thinking of using it to fund our real estate investing (love BiggerPockets), which has stagnated (we only own one rental and our primary residence).
I already got
Unscripted
on Audible and my next steps are to listen/read through that as well as explore the gold and notable threads on the forum while continuing to generate/analyze ideas.
Thanks for the kick start, now it's time to make something happen.
Justin