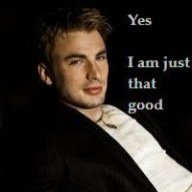 Gold Contributor
Speedway Pass
User Power
Value/Post Ratio
170%
Jul 28, 2013
1,278
2,176
I had a nice breakthrough this week, and really started to feel like I was getting into the swing of things.
A couple of things contributed
1) A lot of activity, I was up on my feet a lot, and doing it in a way that was addictive and having fun. I was not up all day getting tired, and there is a big difference. Staying active in a sustainable way helps you to "slot things in" and utilize the momentum that already exists.
2) A realization that you can do two things at once if the first thing takes no
effort
. From this realization I made sure that the base work I was doing was ZERO
EFFORT
, and then did actually more intensive work over the top in bursts.
This fluid way of approaching things let me "call the shots" better and focus more on steering rather than propelling myself. And I would say that getting away from putting your
effort
in propulsion and upgrading to just steering is pretty important in regards to actually creating better work. If you are too focused on propelling yourself you can have your head buried in the sand and overlook the overall quality of the work, forcing you to circle back and redo it later.
I found that sketching was a useful tool for me,
Literally sketching little diagrams of tasks, rather than lists
And putting little notes on the sketches
That way I could just look at the picture and be like "ah of course" and better my area of focus there without putting too much or too little pressure on it.
Another thing I found helpful was
PULL YOUR PAST INTO THE PRESENT
If there is anything good back there, make it exist in the here and now, or lose it
Because carrying attachments to past accomplishments only causes you to rest on your laurels
BRING IT INTO THE HERE AND NOW OR DROP THE BAGGAGE
Also, be creative, talk things out (briefly), and keep tasks that require heavy tolls on your attention span brief. Don't cut the task up, but rather separate it into layers, doing the easy work without thought, keeping it organised, then scanning over it for opportunities to improve and sculpt.
Jot down notes as you finish so you know how to pick it up again, but make sure you don't leave tasks that will be hard to finish later. You want to REDUCE the amount of uphill struggles cuz they create bad mental approach to getting work done and make it feel like slave labor.
And lastly, setting decent
goals
helped
Not setting miserable
goals
where you are debating in your head how much you can really do before quitting, but looking forward to raising xyz cash via method abc, in order to test how viable it is and test how reliable your skills and abilities are in order to be prepared for bigger things.
The goal should SHINE in your eyes, which helps you not forget it.