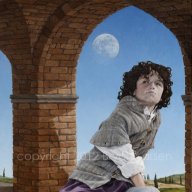 New Contributor
Read Fastlane!
I run a company with 12 employees. So far, I've been the type of leader who gets everybody's input, to get them onboard on the vision. But that's becoming more and more impossible.

Recently, I've launched a vision and shifted my style to the more "here's what we are going to do, and here's what I want everybody to do from now on".

We are a software reseller who helps our clients implement and use the software. Most employees and the vision relates to how we deliver our solutions. Our new vision is to "create packages" of every type of implementation and define those packages so they can be reused, marketed, etc. before delivering anything to a client.

It's been very difficult to get employees to do what I say.

I can't just get rid of them - we are a tight knit team and everybody is tightly integrated into everything we do.

Now that I've used the "do what I say" approach for a while, I'm realizing that it's not enough. I need to get people onboard. I noticed during a discussion with one person in the team 2 days ago that he had a lot of un-vented questions and objections, and now that we discussed those, he's suddenly fully onboard.

Conclusion: It's not fast enough to "create a vision jointly" like I used to do. It's my role as the CEO to come up with the general direction and big vision. (Even though I do all the time encourage people to come to me with their ideas and to own their stuff - though I'm perpetually disappointed that people don't - I remember when I was an employee, I wasn't like my current employees are, I was constantly thinking about things to change and improve and frustrated the heck out of the CEO with my push for new things we should do - in the end he was greatful because it led to some fantastic results).

However, it's also not enough to just say what people should do and expect them to do it.

What I need to incorporate next is the best of 2 worlds:
1. Be the visionary, own the vision, come up with the vision and where we should head.
2. But then, also convince people in addition to pushing the vision. Meaning, talk to people, get their objections, make sure they clearly understand everything, answer all their questions, take their input.

So it's neither the "pure team player" who always gets everybody's input, nor the "dictator" who just dictates what to do. It's rather the owner and driver of the ultimate vision, but then getting everybody onboard in a collaborative way.

Anybody else had similar experiences and what's your thoughts on all this? How did you get your organization to:
1. Take ownership and drive change?
2. Change their behavior in accordance with the vision and guidelines you outline?