Silver Contributor
Read Millionaire Fastlane
Speedway Pass
Nov 23, 2014
184
512
242
30
Long time, no see my fellow fastlaners.
First of all, this progress thread is not about me. It is about my wife. Fortunately, she is not starving that much as I have a decent paid marketing/sales job, but now it is
time
for her to make some dough!
I have previously had my own progress thread in here:
EXECUTION - From 0 to Freedom in 3 Months
That thread gave me so much motivation and inspiration - especially your advice and support was a daily dose of motivation for me.
I have put my own venture on hold for quite some time now. I am in a position at my "slowlane" job right now that makes it hard for me to pursue my own venture (contract, legalities and stuff). So I thought to myself; why not make my wife somewhat of a fastlaner? Or at least grow her income to a point where she can help support our lifestyle?
About a year ago I created another thread in here:
Ideas to Monetize My Wife's Drawing Skills
The advice you guys gave us was invaluable. As it happens often, life took us in other directions, and after a struggling 2019, we are now finally in a position to focus on creating a business again and implementing some of the ideas.
What a specifically remember from the thread is two of you were suggesting that we should combine her drawing skills with a few other skills - inspired by Scott Adams, the creator of Dilbert. While my wife is an amazing artist (I truly believe that), there are a lot of amazing artists around. Yet, This is what she was born to do (cliché i know). This means that she does not have that many other relevant skills she can combine it with such as writing, marketing or sales. Add the fact that she just started learning English 6 months ago, and it already does not look like the perfect recipe to succeed in this game. So what do we do from here?
We combine her skills with my skills!
Why we haven't done that before is beyond my understanding. My creativity and insane ideas, experience with marketing and sales as well as my way with words (especially in my native language) combined with her awesome drawing skills = a pretty decent recipe to succeed I believe.
While she has been drawing the old-school way with pencils, markers and watercolours her whole life, we finally had the opportunity to invest in an Ipad Pro for her this year. She is quickly picking up the digital way of drawing and this is what we mainly will focus on in the future.
So what is the plan?
Like always, I have to many ideas in my mind. I believe that they all have some kind of potential, therefore, I plan to split-test them all in order to see which one(s) we should go with. So far she has just sporadically been drawing 2-3 portraits a month from random requests through Instagram or my personal network, and now we want to make her work much more scalable.
I already failed once with my goal-setting for a progress thread in here, however, I am ready to fail again if that is what it takes.
Better try and fail, than to not try at all!
Inspired by the amazing and inspiring thread of
@GuitarManDan
I will add numbers below that I will update as much as possible.
2020 Revenue Tracker:
$250 Revenue / $20,000 Goal
Passive Income Tracker:
$0 Per Month / $2000 Goal
I hope some of you might be inspired by this thread - I will try to update it as much as possible.
Will make a post in the next coming days about the projects I will be split-testing. For now, I will just post some of the different stuff she has been drawing in the last year.
Wish you all a successful year my friends!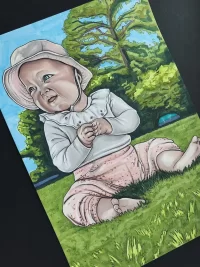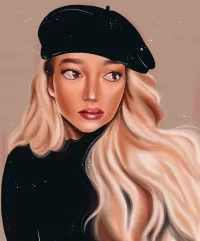 Don't like ads? Remove them while supporting the forum. Subscribe.