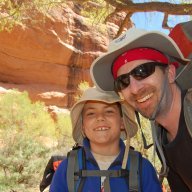 Gold Contributor
Read Fastlane!
Read Unscripted!
Speedway Pass
Longtime lurker, first time poster.
For an existing outdoor/recreation product, I've hacked together a prototype that's basically an add-on feature to the main product. (My prototype is an electronics thing--I'm not really an electronics guy, but the prototype works & does what I want).
Some quick research revealed that one of the main manufacturers for the existing outdoor product created a similar add-on product a few years ago, but it's since been discontinued. Their execution of the add-on product didn't work well & got bad reviews--but buyers liked the concept.
Market size is kinda hard to gauge:
the 2 main manufacturers of the main product have 100-300 employees each
the leading manufacturer of the main product generates ~$150MM annual revenue
monthly search volume for the main product is ~10,000
So, not sure what my next action should be:
contact the 2-3 leading manufacturers about licensing my idea
refine the prototype & get feedback
validate / gauge interest with a simple PPC campaign (using a simple demo video or photos), and send would-be buyers to an "out of stock" page
My gut says to try #3 (simple, quick validation).
I'd prefer to just license it, since my hunch is that getting it retail-ready, manufacturing, marketing, distribution, etc. may be a lot of effort for relatively small return.
Any ideas & guidance are much appreciated. I need to get out of my own head.