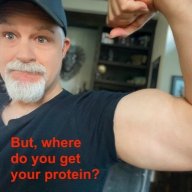 I followed the science; all I found was money.
Staff member
FASTLANE INSIDER
EPIC CONTRIBUTOR
Read Rat-Race Escape!
Read Fastlane!
Read Unscripted!
Summit Attendee
Speedway Pass
Jul 23, 2007
35,599
141,947
May 2015 $8591 in gross sales for the month
November 22 2017 $10940 in gross earnings for the day

The process works. Fastlane works. READ THE BOOKS.
Nice, hope you have a decent margin and are bringing some of that home!