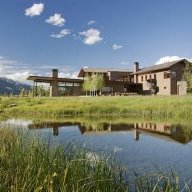 Bronze Contributor
Read Fastlane!
Speedway Pass
I told you guys my story in a previous thread. I finished
TMF
and I am ready to rock.
Ive owned my tech business for 3 years and never focused on it, I have made my mind to change that. Its time to attack, the time is now. I can beat my competition and I will. Its time to scale. My honeymoon showed me that this can easily be automated and turned into passivity. For the next 60 days my focus is going to be on branding my company. It has a good, corporate
logo
, and we do fast, good, affordable work. Im going to market market market, and Im going to grow shop 1. Im not going to make the same mistake I did with shop 2 (no research, no sign, no marketing, etc etc.) I am however not going to let my mistakes and failures set me back. They have become a learning experience. This business can be scaled, I can sell franchises. Whilst branding, Im going to set up a simple, innovative system. I am going to cater to customer wants and needs and not my own selfish desires. I am ridiculously blessed and sick of pissing it away. Its time to change that. Time to automate and divorce my time from this business. I will have to drive Uber unfortunately to help me keep steady income while I invest back into my business, but you gotta do what you gotta do. I turned over my vending machine business to one of the partners so now Im literally doing nothing for 25% profit, however little that is. Its still something. My wife took over the eBay retail arbitrage business and she works at an emergency response company. Needless to say Im going to focus all of that income into paying off my ignorant lifestyle servitude bills. I restructured all the expenses of my business and redid my employee schedule to be focused on the needs of the company as opposed the wants of the employees. And I fired one of my friends who was a user and abuser and not producing money. I think Im on the right track. I am ready to get on the fast lane, got my Camaro in gear, now gotta hit the gas.