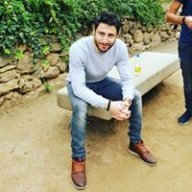 Bronze Contributor
Read Fastlane!
Read Unscripted!
Hi guys,

While it is not in my nature to ask questions before acting, I am doing this one because of ambitions instead of money. It is more of a challange that I love to take on, than a necessity for me. I think I would create businesses to solve problems long after I am retired. I earn enough money so that is not my motivation, but I am driven to make a difference and help thousands instead of hundreds. What I want is the whole country to enjoy a good store like mine.

If you did not read my other threads, here a short version. I have a second hand bicycle store that runs like crazy. And in my city I have a monopoly on the market that I am in. For me it is succes and I want all the cities in mij country to enjoy a store like mine.

So my plan is to expand through every city in the country with having a store like mine. And I have tought about it and I think the best way is to franchise it.

I already have a lot of information on paper. But I do not know a lot (yet) about franchising and the practical challanges that come with it. I can imagine some challanges. But I would love to get a second tought about this idea, and what to look for and not to look for.

So if you have eny experiance about franchising and tips, I would love to hear them.

-For example, I know what kind of people I need to open a store like mine. But I do not know where I can find these people (yet), tips on that?

-An average month revenue for the first year is 5 digits income a month. I am thinking of asking a startup costs of 3 months of profit. The reason I do not want to make the entrance fee cheap is because I am afraid that people who do not take it seriously will enter and waste my time. I figure If someone pays a good amount of money they have tought about it well and really want to go for it. The starting fee will include a 2 months training in my store + a lot of help, tips of finding the right store at the right location etc. I want to help with the whole thing.

-As a montly fee of entering my franchise I want to ask 10% of the monthly revenue.

Those are the important building blocks for now and as I learn more I will post the new findings as well to grow the plan here.

So if you guys have any other tips to improve my plan, I will gladly receive them.

Thanks in advance.