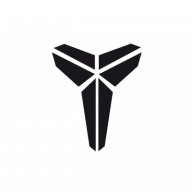 Entrepreneur
Read Fastlane!
Read Unscripted!
Speedway Pass
User Power
Value/Post Ratio
410%
Apr 14, 2017
239
980
Since I've updated my ecom progress thread about how things have been going with my switch to the offline business, I've had people asking me exactly what it is I do and how to do it. I wasn't advertising or expecting to coach anyone but after throwing it out there on my thread
@Geekour
reached out and we made it happen!
After doing this with him and seeing him kill it already… I've decided to take on a few more coaching clients!
I'll let him say what he wants to say in response to this post but it's been an incredible experience and I would love to help a few more people get started in the business. It has by far been my most successful business to date since I've committed to being an entrepreneur. I finally hit my
goal
of $10,000+ in a month this year doing this and never came close to doing that before in my previous ventures.
What's included in the coaching?
​
Extensive Guide​
I've created an extremely detailed guide with everything I've learned in three years of doing this to teach you everything you need to know to make money as fast as possible.
It can be used as a reference at any time and is something I wish I had when I started. I had to learn everything I wrote in this guide through trial and error (A.K.A lost time and money).
In the guide I cover the entire
system
that runs this business step by step. I've covered EVERYTHING in this guide I possibly could.
One on One Direct Coaching​
After you read the guide and you are up to speed with everything, then the coaching starts!
Because of the nature of this business and how many questions can come up… I have decided to make it a month long daily back and forth coaching timeline instead of an hour long call a week.
You will want to be able to reach out and get an answer quickly instead of having to wait for a weekly call.
What/How much do I need to get started?
​
You need a car that can tow a trailer. It should be able to tow at least 2000lbs. I personally have always used an SUV. This is something I can help you figure out through coaching if you don't know what car to get or what to look for.
I personally started with less than $200 and already had a car that could tow when I started.
Ideally, I would suggest you have around $2000 to spend for everything you will need. You can start with less but that's an ideal starting amount to get you going.
I am taking on coaching clients for $2500.
I'm open to doing a payment of $2000 up front and the rest down the road after you've started to make money.
I don't think I'll be taking on more than two to three people because I still have to run my business AND communicate with whoever I'm coaching daily.
If you're interested hit me up and we will work it out. Would love to get some more people going out there and doing this!
Last edited: