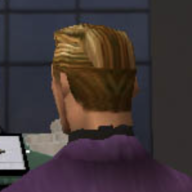 Aspiring Lambo Owner
FASTLANE INSIDER
Read Fastlane!
Speedway Pass
Hi everyone, I'm a first time founder.
Little experience setting up a scaleable business, but when I was 18-20 I taught 50,000~ how to 3D model (for free). Meaning, at the least I have experience making something happen before.
Currently work in SaaS outbound lead generation. Joining a new company in a month to continue learning and bootstrapping.
On the
Fastlane Forum
to talk to people also experimenting, validating, building and growing their own businesses.