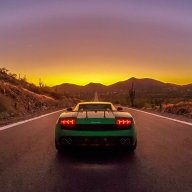 Successfully Exited the Rat Race
FASTLANE INSIDER
Read Rat-Race Escape!
Read Fastlane!
Read Unscripted!
Speedway Pass
User Power
Value/Post Ratio
671%
Feb 11, 2022
401
2,692
My business partner and I recently sold our successful online business for 8 figures. You can see
@fastlane_dad
intro page
here
, and mine
here
. We have had businesses in alot of categories, but have limited experience in old fashion "shaking hands" type businesses. Our primary expertise is online sales, marketing, marketplaces like Amazon (and others), bootstrapping, and mindset. One way we want to give back to the community is by guiding people that are still on their entrepreneurship path.
We figured one of the more impactful ways we can do it is by answering peoples questions publically versus in DM's or personal consultations. So if you want our opinion/advice about your personal situation, we will be happy to read through your questions and give you a personalized answer. But it has to be public. That way everyone can read and discuss our answers. If we don't have experience in a topic, we will let you know.