Platinum Contributor
Read Millionaire Fastlane
Summit Attendee
Speedway Pass
May 5, 2014
1,679
4,905
1,146
35
EDIT: One other note; language or framework is important here. I believe JS developers make less than Ruby developers based on a report from Stack Overflow I saw. Caveat here is that my memory is fuzzy on that, so it would be worth re-investigating.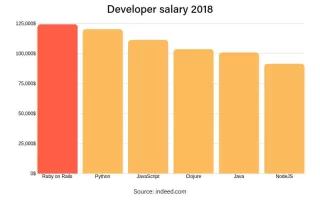 @
bdb
More Info here:
Who Gives a F*** About Rails in 2019?
Don't like ads? Remove them while supporting the forum. Subscribe.