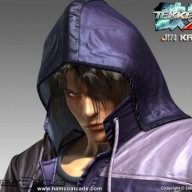 New Contributor
Read Rat-Race Escape!
Read Fastlane!
Read Unscripted!
After reading through the posts on here feeling confused about what actions I need to take, I realize that finding clients is much more important than trying to perfect and master the technical side of web design. So I'm trying to apply what I've learned from
@Fox
's ebook by starting with people I already know and businesses I already use. So I'll talk to the owner of my local gym. I'm already cool with the guy and he would give me little tips here and there to improve my workouts.
I've been feeling nervous and anxious because I don't know what questions I need to ask him and if they are the right questions. I'm also anxious because I have no income coming in, overdue bills so I'm really feeling the pressure. I acknowledge I'm at fault for allowing myself to be in this position. But maybe this was the fire I needed lit to move forward.
So that's it. I'm nervous because this is my first time doing all of this. Wish me luck. I'll make a progress thread out of this.