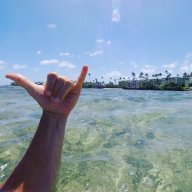 Bronze Contributor
Read Fastlane!
Read Unscripted!
Speedway Pass
Hello everyone,
Well here I am, my name is Josh and I have never contributed to a forum before. I usually read them and wonder why everyone is so negative and lose interest quickly.
I was listening to a podcast about a Fastlaner and he mentioned the books he read that helped him along the way. He mentioned MJ DeMarco and the
Millionaire Fastlane
as well as
Unscripted
.
So those books along with others made it to my Christmas list (I love to read).
I already finished The
Millionaire FASTLANE
and WOW! I absolutely loved it. For so many obvious reasons.
But the most important was the fire it ignited. It made me realize I was a Sidewalker. Not only me but my wife as well (she is currently listening to the audiobook version of it right now).
I have read many books on self improvement but none that hit home like MJ DeMaros words. I loved the way the book made me honestly look at myself and the decisions I have made and where my life is heading if I don't ACT NOW!
I was instilled all of the SLOWLANE mentality stuff since I was a kid. Go to school, get good grades, go to college, get a good job, etc. etc.
I always remember my dad giving me the "if you don't want to be pumping gas for the rest of your life you better go to school" speech.
I was never a great student but always managed to get by.
I graduated college and was excited to go to the next chapter -the work force.
I could not have been more miserable.
I love to surf and be outdoors and the 9-5 lifestyle absolutely drained the life out of me!
I HATED IT!
After staying in the SLOWLANE for way too long and jumping from dead-end job to dead-end I thought my answer was to get an outside sales job.
I did that for about 5 years and was finally laid off.
I took that opportunity to start my life as an entrepreneur.
I started my LLC and started a Personal Training business. I live in Orange County, CA and those are a dime a dozen.
Along the way I created DBA's and the next business was actually doing quite well. However I was losing my number one commodity. TIME!
I enjoyed doing my own thing but it was very time consuming and started to feel like I was back in a 9-5.
During this time I created a Lifestyle Brand as well as more of a passion project.
The income has slowed and I was trying to figure out my next step.
I was depressed and disappointed in myself for not bringing in the income I knew I could.
I've always been the person to look for the next adventure or project I can get into.
About a month ago (Nov. 2018) a good friend asked how he could get out of the rat race and start working from home.
Together we put our heads down and started thinking of things we could come up with together and create passive income.
We had a few ideas but after I read the
Millionaire FASTLANE
, I started sending him MJ DeMarcos youtube videos. He was as stoked as I was and it lit a fire under both of us to get going.
We now have a product we are developing that brings value to people and will impact millions.
We are in the early stages of product development but we are both excited about this new endeavor.
I have stated my 2019 GOALS and have eliminated the clutter and BS things that distract me from my goals.
My wife, to my surprise is as excited about creating something on her end as well. She is Vegan and very holistic and we bounce ideas off each other for her GOALS as well.
I haven't been this excited and driven in quite some time. I know I have a long road to go. With many trial and tribulations.
But honestly, that is the part I love the most about creating companies.
I love problem solving and figuring things out myself.
I liked how MJ stated that when he came upon a problem he put his head down and taught himself how to solve the problem. One problem at a time. LOVE IT.
Sorry if this is too long for intros but I get fired up writing about it and putting it out there in the world.
I have already recommended the
Millionaire FASTLANE
to 5 people. When I describe the book and what it is about I usually get the SLOWLANE responses and doubt.
That is ok, I know where I am at and where I want to be. I just take a mental note that they are not part of my growth.
I am looking forward to discovering more on this forum.
Thank you to MJ DeMarco for telling it like it is and not sugar coating anything. I love his style and directness.
Wish everyone a great start to the new year!