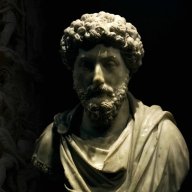 Legendary Contributor
FASTLANE INSIDER
EPIC CONTRIBUTOR
Read Fastlane!
Read Unscripted!
Summit Attendee
Speedway Pass
Build True Wealth With Real Estate​
Circling back to my triplex, have had my architect working on the storage project but we're going to finish out my plans to build out the lot on the back of the triplex. This will turn in into a 4plex with garage units. I think the value will come in around 1-1.1 million after this.
This got me thinking on how insane this property was for me and the progression of my portfolio and how to actually build wealth with real estate.
Currently I own Triplex 100% for free and I did that in under a year..
I want to explain this because this is where true wealth is created.
I acquired the triplex for $450,000 with 15% down from a local credit union.
I had to put down $69,000 and I pulled my HELOC on one of my duplexes and used that as my down payment (think of myself as my own bank). Yes this is 100% leverage (my company more than covers this debt load if I ever needed it to - this is more risky but in my situation it was not too bad.
The triplex was run down, rents were under market, and the location is phenomenal. I "overpaid" according to everyone around me. You need to create VALUE where no one else can see it.
So I buy the triplex, all the tenants move out after I double rents. I renovate all units over 3 months for $35,000. I self funded this from savings.
Old rents were around $1800/mo
All in $485,000 for a completely renovated triplex with rents coming in at $3625. Im breaking just over $200/mo in cash flow after utilites and my line of credit interest payment.
The value of the triplex is now worth $600,000 with the improvements in rent and value and I've seasoned my loan and tenants over the course of 9-12 months.
Value: $600,000
Mortgage: $370,000
HELOC (interest only): $68,000
Now here is the Key
I go to my bank and tell them I want to refinance my properties into a
portfolio
loan. I have a great relationship with my banker and we loop together the duplex with my HELOC, one of my single family homes and the triplex into an LLC.
The total value of these properties is around 1.4-1.5m and I have about $800k in debt on them. The bank finances my new portfolio loan at roughly $980,000 and I cash out $170,000 tax free while paying off the heloc I used as the down payment
Value: $1,500,000
Old Debt: $800,000
New Debt : $980,000
Cash Out: $170,000
Old payment with heloc $6500
New Payment paid off heloc: $6000
Summary
I cashed out 170k from my portfolio tax free (which will produce 25k/year ) because I put it into the storage deal.
--- I would never cash out money that would not go into another income producing asset because you are increasing your debt load ---​
I paid off the $69k heloc with simple banking leverage from my triplex increasing in value
Once the heloc was paid off I owned that triplex for FREE.
None of my own money was in the deal the bank is carrying all of the load.
These properties will continue to be paid down over the next 10 years and the values will continue to go up, in 5-10 years I will refinance again if the time looks right.
A note on starting out.
I started out with literally nothing 6 years ago, 6k down on my first 155k duplex. People would say thats a waste of time. That it's not worth the work. That theres better things to do with your money... why would you live there?
That property is worth $450,000 today, its enabled me to NEVER pay rent. It's enabled me to buy that triplex (it had the heloc on it), its never had a vacancy, etc...
I started small and did the best I could with what I had.
If you haven't started thats where you should start. Small and secure and compound your returns.​
Start small, start with the dumpy unit, dont listen to anybody thats not where you want to be. Most people couldnt possibly understand your vision.. thats why its yours.