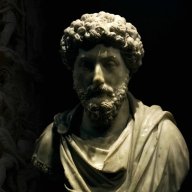 Legendary Contributor
FASTLANE INSIDER
EPIC CONTRIBUTOR
Read Fastlane!
Read Unscripted!
Summit Attendee
Speedway Pass
I've been thinking about ways to bring value to the forum and I think creating a progress thread about my real estate business and investments could provide alot of insight to members interested in investing (especially at a young age) and also help myself stay accountable to doing what I need to do.
Current Situation:
Currently, I work a full time job (VP of Operations of a real estate holdings company), run my e-commerce business, attend school full time (just 1 year left), and invest in real estate when I have the opportunity to. I would like real estate to become the bulk of my income as it has many benefits with the major one being secure form of income.
Current Properties:
I purchased my first property when I was 20 by house hacking it. I lived for free, paid down the mortage, and purchase my second property when I was 22 and house hacked another larger duplex (i've spoken on these at the summit). If you're interested in househacking check out
@G_Alexander
thread
here
it's jam packed with good info.
I live in 1 of my 4 units.
Current Units: 4
My overall goal is to build a multi million dollar holdings company that self manages assets ranging from multi family to storage and other commercial assets. I have a number in my head pertaining to net worth and maybe one day I'll disclose it but in reality I just love the process of doing deals, seeing my tenants lives change because I can provide them with a place they love to stay in, and seing my life change because of the
Unscripted
ability that real estate provides.
Where to go from here?
I'm focusing on my ecom business and scaling it to provide me with the income to purchase real estate.
Connecting with other investors and establishing relationships in my city.
Keep learning at my job about how to manage and scale a real estate business.
This isn't a thread that will see a ton of success in 6-12 months (like many gurus tell you) it will be 5-10 years to see substantial gains and in the overall game plan will be something I do for the rest of my life but I hope some of you can gain a lot from it if you're interested in real estate investing.