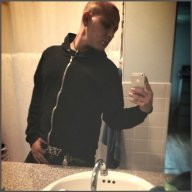 Legendary Contributor
EPIC CONTRIBUTOR
Read Fastlane!
Read Unscripted!
Speedway Pass
User Power
Value/Post Ratio
224%
May 10, 2015
3,141
7,038
Sorry if that's a dumb question, but based off your guys' recommendations I was gonna pick up a few of the ones I haven't seen and if they were in order I'd start with the most important ones. I notice that
Unscripted
and
TMF
are in the first 5, so maybe this list is tiered or ordered somehow.
Are the top books near the beginning, while the less important ones are toward the end?
And if they're not in order maybe you can hold a vote or something to see a good way to order them?
@MJ DeMarco
,
@Andy Black
,
@AllenCrawley
Books Fastlaners Recommend
Thanks guys. ;D