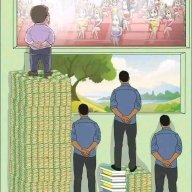 Bronze Contributor
Read Fastlane!
Read Unscripted!
Speedway Pass
This is an appreciation post to
@Andy Black
. I have learnt a lot from you mahn.
I have a background in SEO but your threads/videos on Google ads are madddd and it has made me better in both SEO and ads.
I will be buying your course soon not because of anything but to show how grateful i am.