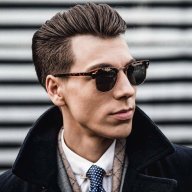 New Contributor
Read Fastlane!
Read Unscripted!
I'm seriously thinking about if a Wordpress website violates Control?
I have never seen or heard of a Wordpress website myself which was turned down by Wordpress and therefore the income stream of the owner. Also, I've never paid Wordpress any penny so far when building profitable websites. I only paid for hosting providers, plugins, and themes.
So, I'm wondering if it still violates the command of Control and if yes what the reason for that is, maybe I'm too close-minded to see the bigger picture on this...