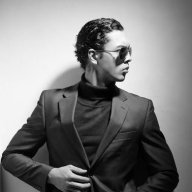 Bronze Contributor
Read Fastlane!
Read Unscripted!
Speedway Pass
User Power
Value/Post Ratio
238%
Aug 3, 2016
61
145
35
So I was watching this video from London Real about Dan Pena and he did mention something interesting:
View: https://www.youtube.com/watch?v=ZRNeCnfAq_M
I noticed that a lot of times in work or in life generally, I did have to be harsh in order to get things done. Back when I was a supervisor at a valet company, I tried being nice to everyone but that would eventually lead to everyone abusing and not doing their jobs properly (always late, extra long breaks, harassing other employees etc) whereas, when I was being a real d*ck, things would get done.
That being said, is it true that we have to become ruthless in order to gain wealth?