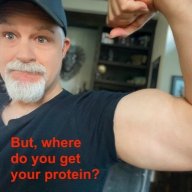 I followed the science; all I found was money.
Staff member
FASTLANE INSIDER
EPIC CONTRIBUTOR
Read Rat-Race Escape!
Read Fastlane!
Read Unscripted!
Summit Attendee
Speedway Pass
Jul 23, 2007
34,972
138,094
From my YouTube channel...
My YT channel is also approaching 20,000 subscribers and 1,000,000 views. Not bad considering I ignored it for a decade. Yes, a decade!