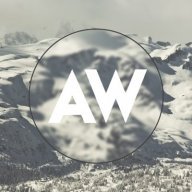 Be a Provider.
FASTLANE INSIDER
Read Fastlane!
Read Unscripted!
Speedway Pass
Hi there! This is Andrew and I came across an issue that this forum didn't seem to fix. I would browse around reading post after post while the sun was slowly setting. As the sun dropped down below the horizon and no more light trickled into my room, I look back at this forum and I was BLINDED. It's so bright. So like any rational person does, they spend the next 3-6 hours re-doing the css styles for the site making it nice and easy to read. Problem solved, but wait...
The site already has a dark theme
Anyways, upon looking at the dark theme I still didn't really like it all that much so I am offering a "new" dark theme for use on this website by any who desire a non blinding experience at night.
INSTALL INSTRUCTIONS
Check to make sure your theme is currently on "Fastlane (default)", if you've never changed this or don't know where to change it you're probably fine.
Go to the Firefox or Chrome webstore and install a plugin called "Stylish"
Install the Fastlane dark theme ( Fastlane Forum - Dark | Userstyles.org )

...
profit?
NOTE
I tried to keep the theme as true to the site as possible. I avoided changing any designs and opted strictly for color changes to make this more readable in the dark. I hope everyone enjoys.
P.S. This theme may be lacking some styled elements, (I couldn't find them all). I just don't feel like working on it anymore, so I may or may not ever touch it again. It is provided as-is, so don't expect any updates.
ENJOY!