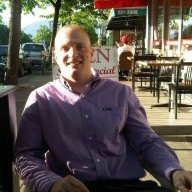 Silver Contributor
Read Fastlane!
Read Unscripted!
Summit Attendee
Speedway Pass
User Power
Value/Post Ratio
229%
Jun 12, 2015
318
728
It's become a bit of an obsession of mine...

I fully understand that there is a possibility that I will never read all the books I have bought.

But guess what?

They aren't taking up any room in my house and I am buying them at EXTREMELY discounted prices.

The answer?

Amazon Kindle.

I'll keep it simple here folks as this is something I have shared with a few of the members from the forum.

It will require a bit of effort on your part, but the payoff is excellent.

Here are the steps that you will need to take:

1. Create a wishlist in your Amazon account
- For ease of searching, I would create multiple wishlists for your book categories (Copywriting, Personal Development, Communication, Finances, etc.).

2. Sign up for the daily deals on Amazon Kindle
- This list will be delivered to your email daily

3.Sign up for the daily deals on Audible
- This daily book will be delivered to your email daily
- For example, "Never Split The Difference" by Chris Voss was on special for $2.99 USD about two weeks ago

4. Check the Monthly Deal category at least once a month.
- There is a business section of books that has new updates of about 70+ books every month for under $3.99

5. Review your wishlist on a weekly basis
- I tend to quickly go through it every 3-4 days

It is a simple system that requires a bit of active participation on your part.

You can spend as little as one minute a day scanning the daily deals and then another 10 minutes a week scanning your wishlist as well.

The payoff and savings are real if that is your thing.

It feels like you are getting a Christmas present when you manage to get a title that has been sitting on your wishlist at a heavily discounted price.

I've attached three books as image files that I was able to buy for less than $3 CDN.

Headstrong - Dave Asprey - $1.99 CDN
Sleep Smarter - Shawn Stevenson - $2.09 CDN
Blue Ocean Shift - W.C Kim - $2.99 CDN

I'll definitely add more to this post and hopefully, you get as much value from this system as I have.
Last edited: