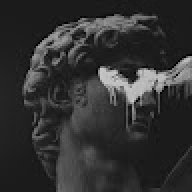 User Power
Value/Post Ratio
175%
May 16, 2023
8
14
I'm still 16 and to young to start my own business in Estonia. Eventhough, I'm learning web design,
AI
and selling so I could start a legal business when I'm 18.
Also, I have been doing self-improvement on and of for about one year now, but I have found challenging to lessen my
social media
usage and adding positive habits to my every day life. So I wanted to challenge myself to add a few good habits and track them daily:
1
.
Cut out all social media
(besides youtube for research)
2. Read atleast 10 pages a day
(I'm currently reading
Unscripted )
3. Meditation/take a walk outside
(I need to calm my mind down or else I can't really focus)
I'm going to keep you updated on how I do on this thread. If you have any suggestions, a comment would be appreciated.