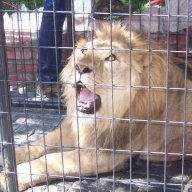 Contributor
FASTLANE INSIDER
Read Fastlane!
Read Unscripted!
Summit Attendee
Speedway Pass
Hello Everyone,
It has been a pleasure joining this group, and absorbing all the knowledge available.
I have been trying to find products of value using
@Walter Hay
methods, and following rabbit trails afterwards to new products. I'm brand new to this, and it's taking me time to get a grasp of things between my day job, work travel, and 2 kids under 2... but it's great, and I'm loving it
My question is... one of the suppliers I wanted sample from is asking for my Sellers License, and Company Information and Website details. I've submitted documents to register my LLC a couple weeks ago, and registered the domain. This will take a few more weeks to get sorted out.
Is this usually required for sending samples for he is being too picky? Also, he did say he has a reseller in the USA but won't share his information with me to get samples.
Thank you very much for your feedback
Best,
Adam