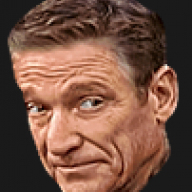 Bronze Contributor
Read Fastlane!
Speedway Pass
My company sells a product. I've been able to get on the shelves of retail stores locally by simply walking in and talking to management.
Now it's time to reach out to stores in other states. I don't plan on using my gas miles to do it lol.

It's time to make some cold calls.
My problem is, I don't know where to start. What to say.

Is there a formula to making cold calls?
Are there any key phrases, statements or questions that should be made to potential retail customers?