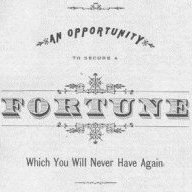 Bronze Contributor
Read Fastlane!
Read Unscripted!
Speedway Pass
My story goes back to '15, when I was logging in here and there doing "micro-pay" digital-oriented work for the tiniest of tasks like... Well, it doesn't matter, but I did that until I didn't have to any more. I started transcribing audio for very low rates. I joined Fiverr, and put my gig up there.
1. I work on Fiverr
2. I transcribe audio to text
3. I am the best transcriber on the site
4. There is a Secret Sauce
Anyone can get a transcription back from an online service within five minutes, no matter the audio length, but it's total garbage and unpublishable.
AI
and machine learning are no match for me. Seriously. I'd check back in five years or more.
Most people don't know that transcription takes 4 to 10 times longer than the audio length itself, which is to say that it takes at least 40 minutes to transcribe an audio ten minutes long. (One second of audio takes at least four seconds to transcribe.) There are many reasons that cause the transcription process to slow down. And there are a few reasons that some transcriptions are quicker to do than others.
My goal is that I plan to provide transcriptions churned out at "half-X" -- which is to say that I could theoretically create a transcription from a two-hour long audio in only one hour. I have a system in place, but it is taking some effort to tweak the system for it to work that way, and function this quickly.
My objective, as always, is to remove the demands of my time from the system that I build. I guess what I want to share is that I have worked hard to create a system that leverages my time. The only thing that I want to be sure of is that the customer gets a superior product. The standards must remain high.
My Secret Sauce is in how I leverage my time and the system which enables that. My trick is that I often spend under "3x" on the production of transcriptions.
A true
productocracy
is one that's completely independent of my time. A few pieces of this system will never be truly free from demands upon my time. So I suppose I can't expect it, really.
But what I've learned since two years ago is priceless. In the short- or long-term future, I could find a product/service that can be created within the system I've built, and maybe eliminate demands on my time altogether. I would also be happy finding a service/product valued at 10X or 100X the price per item on sales at my current rate of production. It's just a number.
What I have built is not about transcription. But the task is paying ALL my current bills. Only a J.O.B. had provided that for me prior to this endeavor.
I have built a system which can potentially be a
productocracy
. I don't see how right now, not yet. So I wanted to throw this out to you Fastlaners for insights. All questions are welcome. I'm not worried about "copycats" because nobody's going to be the best transcriber on Fiverr with this information. That role is filled until I decide to step away. I'm open to describing the system if anyone is interested. It's the only way at the moment that I might acquire thoughtful ideas about how I can make the necessary changes to improve what I've currently got.