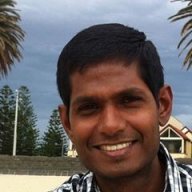 Be the Change that you want to see in this world
Read Fastlane!
Read Unscripted!
Hi
I have started work on my webdesign(WordPress)/copywriting agency.
currently -
logo
/site design for my site is in progress.
Meanwhile, I have got an unpaid site-redesign assignment from one of my friend(s) for his grocery business (exchange for portfolio/testimonial).
I have started prospecting for the business. I did look at Hubspot which looked decent enough to start with as my CRM. I have two questions:
1) Has any body in the forum used Hubspot CRM's other capabilities (paid version); is it valuable ? If so when is the tipping point/juncture that you moved from FREE to PAID version?
2) Does it also make business sense to provide HUSPOT for my webdesign clients as well as part of the package (C of
CENTS
does not fit in here...however, asking the question).
Thanks.