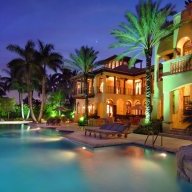 User Power
Value/Post Ratio
148%
Nov 10, 2017
33
49
26
Just thought I'd post about this in here, sorry if its the wrong section. Didn't see anyone post about it, and considering many members were concerned with GDPR, this one seems WAY worse.
I hardly see any news coverage on this...
Save Your Internet – Delete article 13 • r/europe
Save Your Internet – Delete article 13
This is another one where its very weird, looks like you'll have to pay royalties/fees/fines for linking to other websites, and have them approved by the EU before posting. As well as all file uploads being monitored and having to be approved.
One thing is for sure, whoever came up with this.. has never used Reddit.
Seems very... bad. I'm sure I'm getting some of the details wrong, but nobody even understands GDPR completely yet either, so this is another one of those....
Hasn't started yet, looks like there is 18 days before its voted on.

Btw, MJ totally called this:
My guess is the EU will become the internet Gestapo... don't pay your fines and they will strong arm the search engines and network data access to your website across the EU. Seems ridiculous, but when it comes to unelected bureaucrats and politicians, nothing surprises me anymore, just as long as you preface your liberty killing regulation with "it's for the children" or "it's for safety." SMH.

As with most gigantic regulatory BS (think "affordable care act") it sounds great simplified, but once it's put to paper and executed, not so much.
Thoughts?
Last edited: