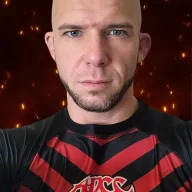 Sweeping Shadows From Dreams
FASTLANE INSIDER
EPIC CONTRIBUTOR
Read Fastlane!
Read Unscripted!
Speedway Pass
Jan 14, 2013
4,330
25,607
One of our local colleges teaches app development. Something I recently learned was that students build other people's apps (to learn)...
for free
, and the concept creator (the person who came up with the app idea) retains the rights to the app once it's complete.
I'm not building an app, but thought I'd share in case you're thinking of it but you're broke. Check with your local college. Maybe they can build it. At the very least, maybe they can get an MVP up and running that you can show investors as you reach for that next level.
Yeah, they're amateur builders, but they're guided by an instructor, and remember,
it's free
. Even if there was a small charge, it would probably save you a lot of cash over a traditional developer.
Since a simple app costs $10k+ this might be a workaround for you. You get your app built, and students get to learn and practice. If your app ends up taking off, those students benefit from the credibility of having worked on it, so it's not like they get nothing.
Anyway, thought I'd share in case this might help someone out there trying to figure out how the F to make an app with no money.
Where to start? Call up the Computer Science department at your local college and ask about it. Or schedule a college tour and ask in person.
If they don't offer this, at least mention the benefits (like those I described above) so maybe you can plant a seed in an instructor's mind for later.
P.S. This could probably work for other things besides apps. Just gotta ask.
Last edited: