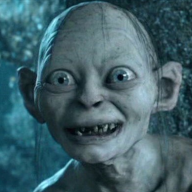 New Contributor
FASTLANE INSIDER
Read Fastlane!
Read Unscripted!
Speedway Pass
Hi all,
I read The
Millionaire Fastlane
years ago, and the by-the-numbers, no-nonsense, no-bullshit approach shook me out of my "work hard, start a business, and one day things will work out" fantasy mindset. I got charged up and took a few stabs at some businesses, but I ultimately failed. A lot of it, on reflection, was due to personal issues and magical thinking. Magical thinking about time (its abundance). Magical thinking about resources (I have all the physical/mental energy in the world). Magical thinking about the ease of doing these things (surely, I can quickly make this stuff happen when I actually commit). I've faced down the demons and realize I have to make some hard sacrifices again, be open to failure, be willing to make mistakes or look foolish, listen to the market, and keep giving it an earnest effort.
I've done all the slow lane stuff, working all sorts of jobs, (including very dangerous and sh*tty jobs when I was younger), and put myself through college over 20 years of school on evenings and weekend, culminating in a BS in Marketing, BS in Accounting, an MBA, and the couple of Associate's degrees I got when I started. My first Associate's was accounting, out of necessity, so I could get some kind of office job that would allow me to continue to go to school and build skills. My first Bachelor's was marketing, because I had my eye on starting my own business, and I knew marketing would be invaluable. The MBA was something I thought would bring more income and help me do consult or train others. And the last BS in accounting was so I could return to the workforce after being a dumbass and taking on debt, only to fail.
I really feel the clock is ticking now, and life isn't where I want it to be. I'm in more debt than ever and feel like I'm climbing uphill again, just like I was in my early 20's, except this time I don't quite have the energy or enthusiasm I did back then. (I'm working on diet, sleep, exercise, and changing my mindset to try to get some of this back.) What I do have is more experience, more education, and a more practical mindset.
I'm ditching a lot of things that I've done over my life - music (I've played guitar and sang in bands, play drums, etc.), video games (I go back to the original Nintendo and Sega Master System days - I used to photograph the end screen on all the games I won and keep them in a photo book), photography (I got into this for a little while), and I'm really cutting back on movies and such (which I typically just watch while working on something else - but it still slows you down...).
I really, really, really want to live life on my terms. I know where I want to live. I have an idea of the basic lifestyle I want, and I want time to visit friends, walk in the woods, guiltlessly play the new great game that came out, maybe play a gig in a bar in Austin every now and then (I now live in Dallas, TX), and general enjoy the time I have left. Life, to this point, has been a long grind. I was working and paying for my own stuff in my teens, was pretty much kicked out of the house after high school (my lovely family situation), and I've been working full-time since, while racking up the degrees on evenings and weekends.
I really want to make things happen. My biggest problems at this point are overcoming the fears of rejection and looking like an idiot and just taking action - any action!!! And that's the crazy thing. I am an action guy. I've done all this school on my own while working full-time. I get things done at work - managing people and projects. I knock out to-do lists. I can food prep. I can get myself to the gym. But I just haven't been able to make this entrepreneur thing work. Why can I do other things well, but not this??? It seems the action I take is more towards playing at business than actually doing business. I'm going to have to start small, without the grand plans, and just start helping people (as some of the posts here recommend).
I'm reading
Unscripted
now and feasting off the great posts and minds here at the
Fastlane Forum
. Thank you all so much for what you're sharing and the advice you're giving here. I'm loving it already! I hope to make my dreams happen over then next couple of years, and this site will be an important part of my support system. That's why I'm here!
And thank you, MJ @
MJ DeMarco
for your books and making this all happen. You are a lighthouse in a giant swirling storm of bullshittery, guiding weary travelers to safer shores.
-LP