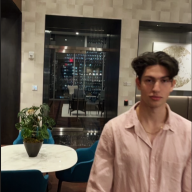 Bronze Contributor
FASTLANE INSIDER
Read Fastlane!
Read Unscripted!
Speedway Pass
What's up
I've been working on a SaaS project the last few months and I want to share lessons learned along the way + progress as I make it.
Some background:
Who I am​
I'm 19, freshman in college (and college has been
very
good to me, but it's not for everyone, would be happy to write more about this)
My Fastlane Journey​
I discovered
@MJ DeMarco
's books and FLF when I was 15. That year I bounced around between various
shiny objects
business ideas (crypto service, math tutoring agency, YouTube channel) before I finally made my first dollar online through freelance copywriting. Shoutout
@Lex DeVille
and
@Joe Cassandra
, their threads were incredible for getting started as a copywriter.
I kept copywriting until I was 18, making in total about $15,000. Not FU-money but very life-changing for a middle class kid like me, showing that all this was possible.
At 18 I quit copywriting to build something more scalable. But blinded by ego, I pursued ventures that sounded cool and gave me the most excitement, despite being unfeasible or having 0 market demand. DO NOT DO THIS. Don't waste as much time as I did listening to your ego instead of listening to the market! I wasted months on bizarre ideas like:
Translating YouTubers' videos into foreign languages
Creating aesthetic-looking contracts for freelancers
Self-talk training app where you listen to your voice on repeat to reframe limiting beliefs

(cringing just thinking about this one...)
I realized that "inventing" something "unique" is coming from my own ego and is totally useless. I'll invent stuff when I'm rich.
What I'm Building​
So instead of making something new, I'm entering a market with 100s of competitors so TONS of demand:
Lead Generation software
My idea is painfully simple. Type in an industry, location, and job title, and the app scrapes direct emails of that type of decision maker at that type of company in that location. Then it does some filtering to get rid of bad data, and then it verifies the emails to get rid of ones that bounce. It's so simple but it provides a ton of value to B2B service providers like email marketers, FB ad agencies, etc., enough that I can charge a lot for it.
I've been inspired a lot by
@WillHurtDontCare
's Data as a Service
thread
, definitely check that one out if you're in the Speedway.
What I've Done So Far​
Pivoted many times from my original idea which was scraping portfolio pages of other agencies
Reached out to a few dozen agency owners offering web scraping/lead generation services to figure out their needs. Made $100 doing small projects for these guys, helps to get the feedback loop going to make money as soon as possible.
Built an MVP which is a bunch of python scripts which, once strung together, can do everything I want my app to do
Built half of my frontend
Got accepted to the incubator at my college (which is pretty sweet, no commitment whatsoever and I get $10K AWS credits for free)
Current Roadblocks​
Need to find a good marketing partner or distribution channel ASAP - ideally someone who has an audience of agency owners
Am a bit paralyzed by fear of my product not working as intended once I launch.need to get over this somehow.
Need to make this project a bigger priority in my life. It's hard in college, but it's doable.
Need to stop blowing all my savings at campus restaurants lol sometimes I forget I'm bootstrapping this thing.