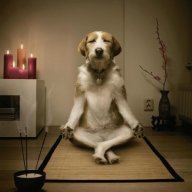 Done Dicking Around
FASTLANE INSIDER
Speedway Pass
Read Millionaire Fastlane
Great post... These ideas used to be inside the box thinking. Now Amazon being the box, ideas like this are low hanging fruit with major multi-million dollar opportunity. I'm a big fan of Mike Rowe by the way.

Now I'm not suggesting you pick from this list. The ultimate would be something totally off of everyone's radar.

3 of my 4 businesses have almost no web presence at all. Wrap your head around that one. The difference is, I find my businesses incredibly sexy.
Ditto on Mike Rowe.