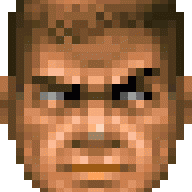 Silver Contributor
Read Fastlane!
Speedway Pass
User Power
Value/Post Ratio
76%
Aug 17, 2017
712
541
So a few minutes ago I got a notification saying I been here for one year, I can't believe its already been one year that's pretty scary lol. Time just flies, but I've learnt a lot of lessons in the last year or so.

But before I get into what I've learned, I just want to say thanks to MJ for this forum and for all the great advice that I received on all my threads (especially my first thread), its changed my life for the better. I haven't made much progress financially because I'm more focused on providing value but anyways here what I've learnt in the last year:

1. Don't chase money
This was easily the most important lesson for me to learn, chasing money and having it as my motivation didn't get me anywhere and its why I was stuck in a rut for over a year. But changing the way I think about business instead of just making money but helping people/providing value, really helped for some reason. My motivation changed to genuinely wanting to helping people instead of just thinking of money all the time. I think it was an unsustainable motivation.

2.Learning to learn
This is also important as hell, for a long time I couldn't figure out something, I kept doing the same thing and was always wondering why I got the same result. I'd for example take all these courses on marketing and get nowhere and wonder why I get nowhere. Reading about something is no substitute for actually doing it. I realized doing it is pretty much the only way to learn, I was too focused on books/courses. I guess it is simple stuff but for some reason just never came to mind. One thing I like to do now is if I watch a course I will apply it immediately as I go along, not watch the course and think "now what".

3. Breaking down problems
This helped me particularly in coding. When I was doing coding my self I'd often get very frustrated and give up because I didn't know how to do it, I'd look at the big picture and get overwhelmed and think I will never get this. What I learnt was to focus on ONE problem at a time and not start something else until that is finished. Once I solved one problem I was more motivated to solve another its just breaking it down and sticking with it long enough.

4.Focusing on the process and not the result
This was a major one for me, I always used to focus on finishing it already and getting it over and done with instead of actually tying to love the process and the hard work, I think getting myself to like hard work has made a huge difference. It's helped me also because now I'm less impatient when working with stuff that I can't figure out.

5.Thinking of ideas in terms of problems and not "what will make a million dollars"
This line of thinking has given me a ton of business ideas, I used to think "what would make me a million dollars?". This of course didn't get me anywhere, but one I started thinking in terms of problems suddenly a lot of ideas came to mind. Problems are everywhere and increasing everyday so its not to hard to identify I find.

6.Not procrastinating
I still do this to some extent but its gone down a lot. Whenever I am aware of something that needs to be done I will usually get it done as soon as possible, this has really helped as I don't feel guilt later and it just makes me more productive overall.

7. Goal Setting every day
This has tremendously helped in improving my productivity. Before I go bed or in the morning will write my goals for the upcoming day and prioritize them and make sure I get them done. When goals were in head I never really did much, I would sort of know what to do but would forget a lot of the stuff that needs to be done and thus waste a ton of time.

So these are the main things I've learned that have helped me. I learned some other stuff like marketing/sales I got a few hundred downloads for my app. But thanks again to everyone again who have provided me with helpful advice on this forum!