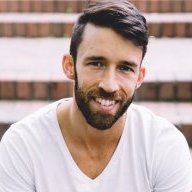 Contributor
Read Fastlane!
User Power
Value/Post Ratio
256%
Jan 10, 2018
9
23
36
Hey all,
My name is Tyler and I currently reside in Seattle. I was turned onto
TMF
about three years ago from a friend, but didn't pull the trigger and buy the book!
Which I'm currently kicking my own a$$ for.
Fast forward to December of 2017 and the title popped up again, and I grabbed it immediately. From there, I couldn't put it down.
This has, by FAR, been the most powerful book I've ever read when it comes to understanding and creating a wealth-growth mindset.
Had I read the book those three years ago, I would be in a DRASTICALLY different place, just as I'll be in a different place three months from now.
I'm 6 weeks out from finishing my position at the company I've worked at for three years as a Rehab Specialist, and have already begun the process for my own startup. More details to follow.
Thanks for having me
@MJ DeMarco
Last edited: