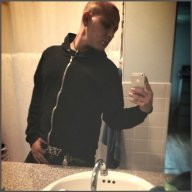 Legendary Contributor
EPIC CONTRIBUTOR
Read Fastlane!
Read Unscripted!
Speedway Pass
Not that it was my favorite book ever, but the message is totally in line with Fastlane thinking. I notice no one talks about it. No one recommends it. But it's almost exactly the same message as
TMF
. It's all about building a self-sustaining business that lives and breathes on it's own with very little input from the owner. It's about simply building a cash machine. Imo it's literally
TMF
's twin brother. So why no love for it around here?