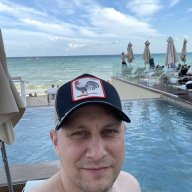 Bronze Contributor
Read Fastlane!
Speedway Pass
User Power
Value/Post Ratio
96%
Jan 16, 2015
135
129
37
I just recently moved to Houston Tx and have grown quite an interest in the O&G industry. I do not work in the industry but would like to learn a lot more and network with people in the industry. My interest in particular is in Upstream and Midstream.
Anyone here I can connect with or learn from???
Would be greatly appreciated

P.S. father recently (blindly) invested half mill in midstream in mex, but that's a story for another time if interested.