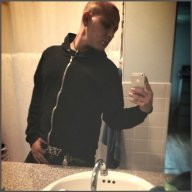 Legendary Contributor
EPIC CONTRIBUTOR
Read Fastlane!
Read Unscripted!
Speedway Pass
Edit again:
Guys please read the post. We're not talking about simply printing more money. I mean if the entire world did the things necessary to create wealth (ie creating value.)
This is always something I've wondered. There used to be a time that I wouldn't help others gain an advantage financially because I thought if they were rich it would just dilute thee value of money that it would be as worthless as paper. Now, I don't believe that at all. So what do I think the world would be like? Better. I think everyone would simply be adding more value. Cars would be better. Books would be better. Art would be better. And those people who created it would be rich, allowing them to purchase Homes/clothes/cuisine of the same improved quality.
Problems would be few becasue people would be coming up with ideas. Don't know the best place to get chinese? There's an app for that? Don't know where to get a limo in another state?
There's an app for that. Maybe a website.
Obviously all the solutions wouldn't be apps lol but i wanted to use the line.
So what do you guys think? How would the world change if everyone were millionaires?
Edit: Okay, apparently there a little confusion.. i don't mean 'if the government printed a bunch of money and just handed it out'... the answer to that would be obvious: money would become worthless. What I mean is if everyone created enough value to become millionaires the legit way.
Last edited: