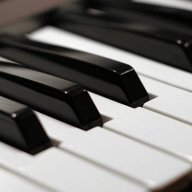 Legendary Contributor
FASTLANE INSIDER
EPIC CONTRIBUTOR
Read Fastlane!
Read Unscripted!
Summit Attendee
Speedway Pass
User Power
Value/Post Ratio
449%
May 27, 2013
3,547
15,911
My business is at a point where I need to hire a full-time operations manager.
I've never hired anyone before, except for temporary contract/day-labor type stuff, where the only requirement was basically just to show up on time.
I will be working side-by-side with this person for 2 months, before leaving the country for the 10 weeks. They will not be managing employees (yet), just the day to day operations of the warehouse.
Priority 1, it needs to be someone I trust. How do you determine trustworthiness in an interview? Or is the best way to try and find someone in my network... a friend of a friend that someone I know can vouch for?
Priority 2 is the ability to solve problems independently, and to determine creative solutions to new problems.
What are the most important qualities that you look for in a manager?
When you've determined those qualities, what is your process for identifying someone with those qualities? What are your interview or training tactics that are effective at weeding out those not suited for the job?
Compensation: I'm considering doing a position that is full-time with benefits. Am I asking for a world of headaches in doing this? Would it be better to do a 35-hour a week type position and avoid the full-time status if I can? Will doing less than 40-hour full-time affect the quality of the candidate pool?
Just some things I'm thinking about. I'm curious to hear from those with hiring experience.
@MidwestLandlord
Last edited: