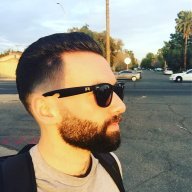 Dare to differ.
FASTLANE INSIDER
Read Fastlane!
Read Unscripted!
Summit Attendee
Speedway Pass
Are you considering quitting your job to work on a fastlane business?
I am.
Are you scared of the unknown?
I am.
Let's clarify the unknown...
What happens when you quit your job? What changes do I have to make? What are the logistics?
Here's what I'm thinking:
I'd have to start paying for health insurance.
I'd be own my own for any other health things like vision / dental.
I'd have to be prepared to not move for two years (many places ask for the past two paychecks to prove income.)
Obviously, its up to me to get shit done and make money.
There's got to be more. What's missing?
Last edited: